Parent Support Groups

READ DR ADRIAN FISHER'S POWERPOINT
Support Needs of Parents of Gifted Children
Presented to the AAEGT 2006 Conference in Fremantle
READ JO FREITAG'S POWERPOINT
The Important Role of Parent Support Groups
Victoria
VICTORIAN ASSOC. FOR GIFTED & TALENTED CHILDREN
Telephone: 0402 056 140
Postal address:
P.O. Box 132
Caufield South
Vic 3162

Active network in Melbourne's south eastern region offering the following services to families with gifted children:
* "Mini Minds" - activities for preschoolers
* "Primary Minds" - activities for primary school aged children and their parents
* "Teens & Tweens" - activities for teenagers and their parents each term
* Information evenings with expert speakers covering issues relating to the gifted
* Daytime and evening social events for parents to share their experience of parenting the gifted child
* Comprehensive members library
* Quarterly newsletter containing professional articles
For further information visit
www.giftedsupport.org
P.O. Box PO Box 2808
Cheltenham, 3192
Email address is
admin@giftedsupport.org
BROCHURE PDF BROCHURE
MAROONDAH GIFTED CHILDREN'S PARENTS' ASSOC
Postal address:
c/- 13 Heathwood St
Ringwood East Vic 3135
Contact Jennifer Grant
Phone 9779 4218
ijgrant@optusnet.com.au
Louise Howe
Phone 9801 2912
louise_h@tpg.com.au

BELGRAVE PARENT SUPPORT GROUP
Meetings generally monthly on Mondays
Contact Heike Reich
Phone (03) 9752 5420
Email heikemagnus@yahoo.com.au

'THE BIG BANG COFFEE CLUB'
The Big Bang Coffee Club meets on the first Wednesday of the month at 9.30am (School and Public Holidays excepted) at:
The Coffee Club
Shop 49-50
Moonee Ponds Central
14-16 Hall Street
Moonee Ponds
All are welcome.
For newcomers: Moonee Ponds is well serviced by public transport. For drivers, free undercover parking for up to 3 hours is available at Moonee Ponds Central:
Enter from Mt Alexander Road, Hall Street, or Homer Street. Park your car, go through the entrance doors and take the escalator to the top floor, where you will see Kmart, and it's a few doors down from there, on the corner (Adjacent to Hall Street).
For more information please contact:
Nicole Lawrence nicole_lawrence@mailcan.com Mobile 0413 754 278
CHIP FAMILY SUPPORT GROUP GEELONG INC
Website http://www.chipgeelong.ingeelong.com.au/?page_id=12

BENDIGO ABLE LEARNERS' ENRICHMENT PROGRAM
La Trobe University
PO Box 199
Bendigo
Victoria 3552
Phone(03)5444 7441
Fax:(03) 5444 7800
Mob: 0421 643 478
Email: giftedchildren@latrobe.edu.au


BALLARAT AREA
Contact
Susan Greenbank
Phone: 5345-2335
Email: currawong62@hotmail.com
Susan is happy to be the contact for the area. She would love support in the form of guest speakers coming to the area etc.

Sunbury- Gisborne- Macedon- Romsey area
Contact Robyn Ferroff
Phone 9740 6992
CostaFerroff@datafast.net.au
Robyn has tried to get a Parent contact group for the area and is very happy to be the contact for the area. She would love support in the form of guest speakers coming to the area etc.


GIFTED RESOURCE AND INFORMATION GROUP - CASEY/CARDINIA

For families with gifted children in Casey/Cardinia
Contact
Victoria Poulos
Phone 0420 286 307
BOROONDARA GIFTED NETWORK
Educational support group for interested teachers, parents and friends. Meet once per school term for a presentation specific to gifted education. Based in City of Boroondara, in the Eastern Suburbs of Melbourne.

Boroondara Gifted Network Coordinator: Dinah Waldie 9885 2559 (just leave a message with the office staff) or e-mail at waldie.dinah.d@edumail.vic.gov.au



A number of schools have Support Groups for Parents of Gifted including
Billanook College
Box Hill High School
Clifton Hill Gold St Primary School
Mentone Grammar
Serpell Primary School
Camelot Rise Primary School
Victoria/New South Wales
NSW ASSOCIATION FOR GIFTED & TALENTED CHILDREN ALBURY/WODONGA SUPPORT GROUP
Meets bi-monthly in Wodonga, Victoria, and welcomes parents & teachers of gifted children
For information contact
Secretary, Cathy Baillie (02) 6021 5913

Phone: 02 60215913
New South Wales
GIFTED FAMILIES SUPPORT GROUP INC

WEBSITE: http://www.gfsg.org.au/


NSW ASSOCIATION FOR GIFTED & TALENTED CHILDREN
A list of New South Wales Parent Support Groups and their contact details can be found at
http://www.nswagtc.org.au/index.php?option=com_content&view=category&id=31&Itemid=66
South Australia
GTCASA
Gifted and Talented Children's Association of South Australia,
Annesley College, 89 Greenhill Rd., Wayville
PO Box 1111, Unley, 5061
Phone (08) 8373 0500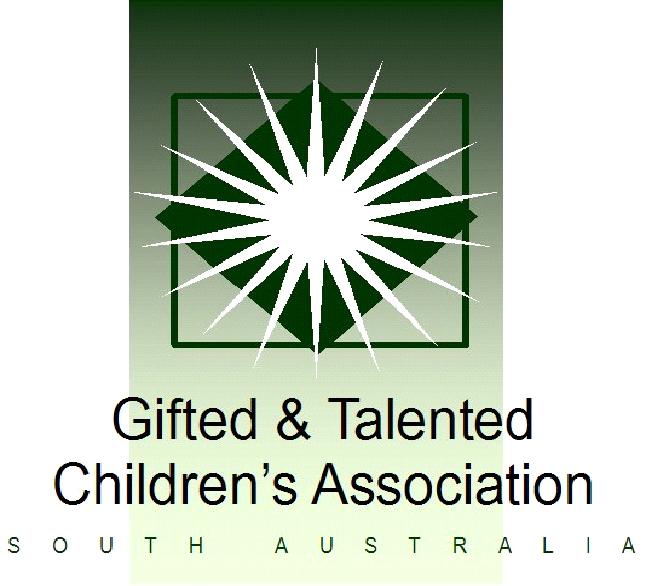 If you are aware of any other Parent Support Groups please email jo@giftedresources.org
UPDATED : 10.06.2016
If you accessed this page of GiftedResources.org via a search engine, you may not see our sidebar. If this is the case you will not have all access to all of the Gifted Resources website. Click here to resolve the issue.